You are here: Catalogue › Challenging Evil S. Carvosso Gauntlett & Danielle Strickland
Challenging Evil - S. Carvosso Gauntlett & Danielle Strickland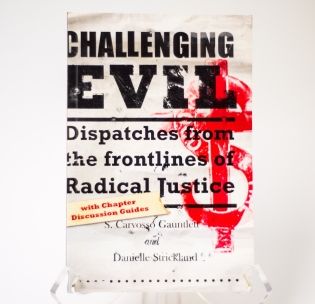 Price: $10.00
in your cart
Product code: 903859
Author: S. Carvosso Gauntlett & Danielle Strickland
Description:
Invading brothels in Japan, transforming whole tribes in India, challenging and changing industry practices in the UK – all of this accompanied by beatings, jail sentences, public disfavour, social ridicule, and ultimately – victory!
Jesus stood up to declare his ministry as good news to the poor – the prisoners and oppressed would be liberated. These stories are of people who dared to believe he meant it!
These vintage dispatches of radical justice are mind-blowing – but the real point is to challenge evil NOW. The 18th century philosopher Edmond Burke suggested, "the only thing necessary to the triumph of evil is that good men do nothing." Evil is not neutral. It must be met with force. This fact is crystal clear to everyone with their eyes open in today's world. Human trafficking is the world's fastest growing crime. Extreme poverty is covering half of the population in economic slavery; gender inequality fuels international sexual terrorism. These and other social evils continue to spread a deep darkness across our globe. 
This book is a call to arms. These radical reports are proof that we CAN defeat evil. Read it and then live it. It's your turn.